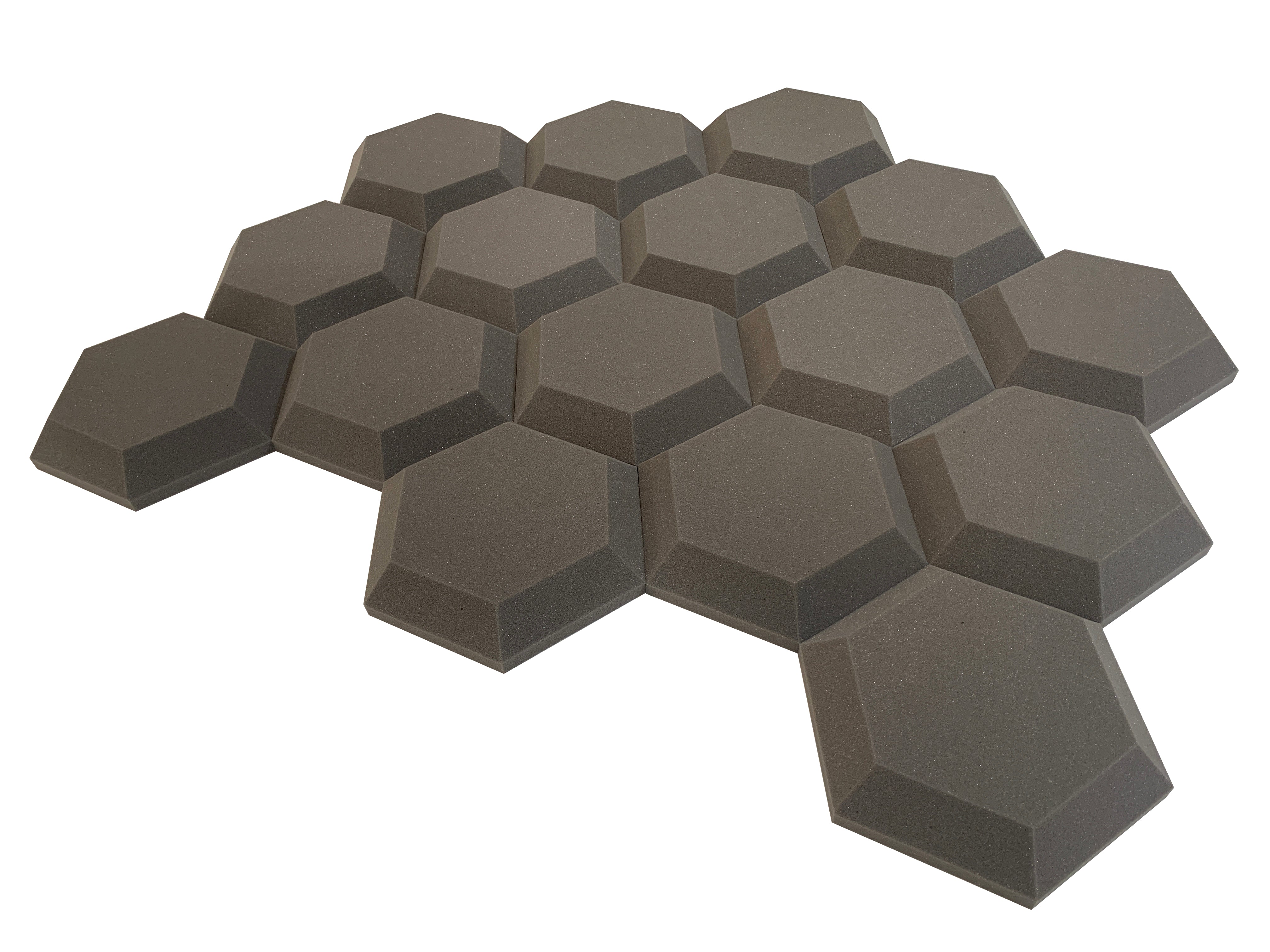 New Products To Shout About
Advanced Acoustics Admin
New additions to our Acoustic Tile Range
We are pleased to announced that we have launched three, yes three, new products to compliment our Acoustic Tile Range.  The demands for creating new and interesting products has never been more important.  Just as crucial too is that we design acoustic treatment products that offer the high rate of broadband and balanced absorption you come to expect from us here at Advanced Acoustics.
Our first addition is the Subway Acoustic Tile which is inspired not by the well known food outlet but by the ceramic wall tiles that are so popular in interior design.  This simple yet effective design allows you to install acoustic tiles in clusters in your studio in a range of different orientations from brick-bond, herringbone, parquet, ashlar or monolithic to name just a few.  Due to the design of the tile with barely any foam removed the NRC of this product is very good as you would expect from us.  With absorption of 0.55 at 250Hz you can trust that this product will give you good balance of absorption along a wide frequency range.
The second new launch is the Tri-Panel Acoustic Tile which is a triangular shaped acoustic panel.  These panels are 24" by 24" and can either be used on their own to create a unique look or they can be mixed with the 12" Acoustic Tile Range to create something only you could envision.
Our third and final product launch is the Baby HexaTile Acoustic Tile.  This is based on the extremely popular HexaTile2 Acoustic Tiles. We were getting lots of requests from customers asking for a smaller version of the HexaTile2 which would enable them to be a little more creative with the layout of their acoustic tiles.  The larger sized HexaTile2 were just too large to create clusters of tiles in their studios, control rooms and production rooms.  Of course we were more than happy to help but why not offer it as a standard product that people can buy off the shelf?  So here it is, the same CNC cut precision but on a smaller scale coverage a smaller area.  So if you have a relatively small area to work with these tiles are the perfect solution.  Despite their compact size they still offer the same amount of absorption thanks to the tiles being that slightly bit thicker and the increase in surface area.
To celebrate the launch of these three exciting new products we are offering them at an introductory discounted rate making them an even better deal than our products already are.  This deal won't around for long though so grab a bargain while you still can.